Crash Leaves 7 Teenagers Injured, 6 Sent To Hospital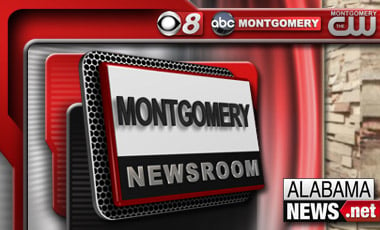 A wreck on a dirt road leaves seven teenagers hurt. A man who lives nearby and survived a similar crash wants teens to know that accidents like that can have life-changing consequences.
It was a drive that turned into a nightmare after teenagers were out riding dirt roads early Tuesday morning. The wreck landed most of them in the hospital and it's also left Montgomery police wondering what they were doing there.
Fred Hale lives just a few houses away from where the wreck happened and he says he witnessed the after-math of the crash, when Montgomery police investigators found seven teenagers riding in a truck on Marshal Field, a dirt road off Bienville Road.
Police say the truck hit a tree and the crash has not only left the truck totaled, but also sent six of those teenagers to the hospital.
"There's plenty of turns in that road that if you're going over 40 miles an hour on that road, you could lose the car and Bam! That's it," Said Hale.
He says watching the scene, reminded him why he still has a hard time walking. He, too, was a victim of a dirt road accident in the 1980's, a crash that left him with part of his leg crushed. But investigators say they're not sure why the teens hit the tree.
"The accident investigations unit hasn't been able to get much detail from them due to their injuries, but they're going to follow up on it and find out what the cause and what the driver of the vehicle was doing at the time," Said Montgomery Criminal Investigator, Lt. Matthew Mara.
Chip Puckett  also lives on Bienville road and he says it's normal to hear traffic going down on Marshall Field. And even though it's private land, he says it's not stopping people from riding on it.
"You can just hear them raise their engine like you're just riding down the dirt road in the country," Said Puckett.
And while investigators don't yet know whether speed was a factor in the crash, Hale says he's hoping the victims will learn from the incident.
"It's just not safe to be like that. I don't know how you tell people what to do, how to drive, but something can happen in a spur of the moment," Said Hale.
We also spoke with Montgomery's Street Maintanance Department and they say the road is so highly traveled, they have to grade it at least once a month.
One teenager suffered minor neck injuries and was released to his parents. Investigators say they plan to interview the teens to find out what led to the crash.
 
Alabama News Network will keep you updated on developing information.