Fort Toulouse Frontier Days Gives Hands-On Look at History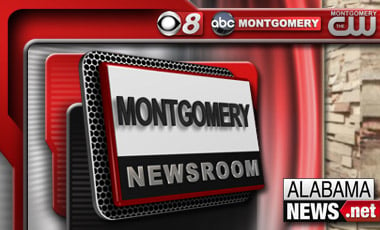 Wednesday kicks off Frontier Days at Fort Toulouse in Wetumpka. The historic fort was built by the French in 1717, about 100 years before Alabama became a state.
Through the rest of the week, reenactors will be there to give you a taste of what life was really like then for the people who lived there, and thousands of children from schools across the state will be there to see it.
"It's really cool to see how they lived, and it's not really hi-tech like us," said Drew Bray, a student.
"I've learned that they weaved their stuff and made rock, and put yarn and stuff in their clothes and they also do rocks and stuff over there," said Ashoin Hill, who came from who school in Cahaba Valley for Frontier Days.
There are dozens of reenactors, mostly volunteers, who travel to Fort Toulouse every year, camping out for four days.
"This kind of gets you in the mood and if you're out here, doing, not as well or not near like they did in those days, but it gets you into the mood and you can talk to the kids and get everything squared away," said R.L. Lehmann, who has been coming to Frontier Days since the event began.
The officials festival began in 1996, and organizers say it's grown by about a third since then. They say it is a unique way for people to see history firsthand, especially because the reenactors stay the night, living the way people would, before Alabama became a state.
"It creates a lived in, authentic atmosphere, for the camp or the village of the fort and people can see how people actually lived, using the kinds of utensils they actually used," said Ned Jenkins, an archaeologist.
Fort Toulouse will be open from 8:30 to 4:30 for Frontier Days. The event includes hourly shows from period performers, along with pottery and blacksmithing demonstrations.