Small Businesses Prep For Holiday Sales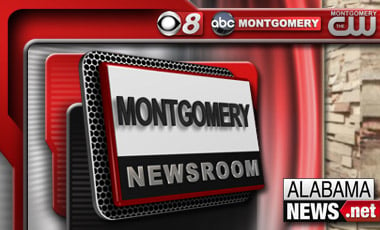 Believe it or not… It's beginning to look a lot like Christmas, but not just for major retailers.
Many locally owned businesses are hoping for a boost in sales this holiday season as well.
Black Friday is one of the largest shopping days of the year, and local business owners want Small Business Saturday, which comes the very next day, to be just as big.
But how are stores in Montgomery preparing for the holiday boom?
There are more books than you can count as you walk through Montgomery's Trade n' Books, and more are coming in every day. 
But owner Tammye Jackson says it's very hard to sell during the fall season. 
"Once football season starts we slow down like a lot, during october, November, and right before Christmas we get busy again. We see an increase right before Christmas. A couple of weeks before Christmas because people still like to give books for Christmas gifts," said Jackson.
Tammye and her husband are the only employees who work in the store, and she says the books are already priced as low as they can go. It's been even harder for her to compete with big retailers now that e-readers are so popular.
"We still have a lot of regular readers that come in and buy books even though they have an e-reader. But it has affected business. We're not sure what the future holds but we're hanging in there as long as we can right now," said Jackson.
Across town at Trendz clothing store, business is in a slump too. Employees are doing what they can to get ready for the holiday season, but they say it usually takes a while for the clothes to start flying off the shelves. 
"I guess it's holidays, but it's holidays not like before holidays. Holidays seem like consumers push all the holidays into the last two or three weeks before major holiday like Christmas," said store manager Yuksel Gurbuz. 
The store has had to cut all but three employees after several hard years. Gurbuz hopes that Black Friday and Small Business Saturday will kick off a better season for the store.