Tablets Could Replace Textbooks In Alabama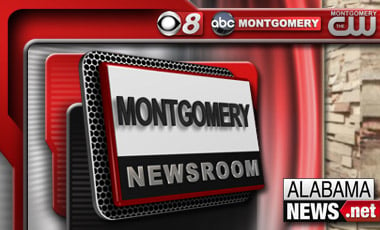 A new bill that will come up in the next session off the Legislature would replace school textbooks with tablet devices.
One school in Montgomery is already incorporating gadgets in the classroom.
So how close are we to an all digital school?
Park Crossing encourages students to bring their devices and even provides tablets for them to use in class.
It's still a pilot program, but teachers would like to see the new bill pass. 
Cell phones and tablets are out all over the classroom. In most schools, this looks like total chaos. 
But at Park Crossing, this is what learning looks like.
"I think a lot of these children are digital learners. They respond in a more positive way to digital textbooks. If you pay attention to them they're on a tablet or their cell phone or on a laptop 24 hours a day," said Wes Henderson, a teacher at Park Crossing. 
Each classroom is assigned a set of tablets for students to use. There are also two carts loaded down with laptops that teachers can check out. 
Carr Middle School on the other hand only has one computer lab.
Principal John Johnson thinks that digital textbooks would be easier for students as well as teachers. 
"I think it's needed. First and foremost we need, the carrying of textbooks is kind of antiquated when you can download textbooks onto an iPad and have them all at your fingertips. It would be much better, much easier," said Johnson. 
This isn't the first time that State Senator Gerald Dial has tried to pass a bill to convert to all digital textbooks, so what are the chances that the $100 million bill will make it through next year? State Senator Dick Brewbaker isn't sure.
"If the bill limits schools to using just hardware I don't think it's going to fly. A lot of schools need to spend money on infrastructure before the hardware will do them any good. And that was one of the problems with the bill Senator Dial tried to pass last year," said Sen. Brewbaker.
Even though there are challenges, Park Crossing hopes to expand its digital program if the bill passes. Henderson said that he would like to eventually see a paperless classroom.