ASU Narrows Presidential Candidate Pool Down to 4 Finalists, Responds to Fraud Claims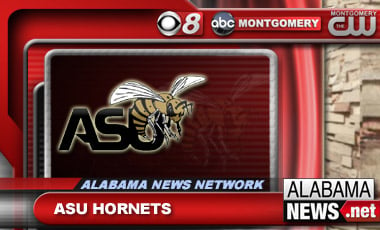 New developments in Alabama State University's search for a president.
The pool has been narrowed down to four candidates.
Gwendolyn Boyd has been with John Hopkins University in the Applied Physics Laboratory for 30 years.
Jorge Haddock is the Dean of the School of Business at George Mason University.
Samuel Nichols has 35 years experience in the military and is a former Deputy Commander at Guantanamo Bay.
Quinton Ross is an Alabama State Senator and graduate of ASU.  
Presidential search committee chairman Marvin Wiggins says the four were selected as finalists for a number of reasons.
"Based on fundraising ability, based on experience, based on degree, based on their ability to engage in the community, based on the networking ability."
Although university officials are closer to finding a president, they still have a ways to go in responding to Governor Robert Bentley's audit. But Interim President William Harris is now speaking out against claims of financial aid fraud.
"Once we found that some students didnt get their money, we started looking to find out why," he says. "And we found that their routing system had been affected and their checks had been hijacked."
Harris says the U.S. Department of Justice has arrested the person responsible for hijacking the financial aid system, a former ASU student. Though Harris says no students were affected by the theft.
"We paid the students back all that money and so the students didnt take anythhing, the university took a little hit," Harris says. "But the important thing here is there was no sense of fraud at all. It had to do with crooks."
Freddie Gallot who manages the university's finances says ASU has turned over more than 600 thousand documents to Forensic Strategic Solutions, the firm hired by Governor Bentley to audit the university. Gallot says all information was turned over in a timely manner.
"I can assure you that there's been no stonewalling here because we've been working religiously since January on hardly nothing but this."