Should Prayer Be Removed From Public Meetings?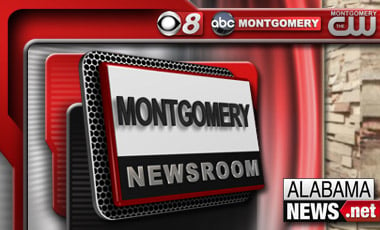 Public prayer is coming under fire. The U.S. Supreme Court has started hearing arguments on whether prayer should be banned from government meetings. So how would city leaders in our area feel about being forced to remove prayer from their meetings?
Prayer in state governments has been going on for more than 200 years and now the debate over public prayer in government meetings is in the forefront — and some people in our area say prayer belongs only in the church.
Prayer at government meetings — it's a tradition that's gone on for years in many cities across the nation.
But is it a tradition that will continue? It's a question the U.S. Supreme Court will have to answer.
Sandi Percival, with the Montgomery Freethought Association, says the government has no place for religion.
"When people go and participate in a democratic process, they shouldn't be coerced to participate in a religious process, a prayer. and if they do want to participate in that, that's their choice. And it's something they can do outside of that government meeting," Said Percival.
But the court's pending decision has some city leaders concerned. Montgomery City Council President, Charles Jinright, says removing prayer could impact how meetings will be conducted.
"It changes their attitude about the meeting the were involved with because that sets a tone for what you're doing in your meeting or whatever  gathering you've got," Said Jinright.
In south Alabama — Greenville city councilman, Jeddo Bell, says he thinks continuing that practice could teach others religious values.
"In order for us to do the things we need to do… love our fellow man and what have you… we need to be able to pray in schools or in public meetings and what have you. I don't think it would hurt anything, I only think it would help," Said Bell.
But Percival says she's seeing an issue of leaders using their position to influence religion on others.
"You have to leave that to the side, you have to leave it at home. It is your own personal belief system and you cannot try to coerce others into your belief system," Said Percival.
Both of the city leaders we spoke with say they have invited different religions to come participate in their prayers and they believe it's their way of reflecting the cities' diverse populations.
The case the U.S. Supreme Court is hearing involves prayer at council meetings in a town in New York. A federal appeals court has ruled the town violated the Constitution because nearly every prayer over 11 years was overtly Christian. Justices have to decide whether to uphold that ruling. A decision is expected by next summer.