No. 1 Alabama Overwhelms LSU, 38-17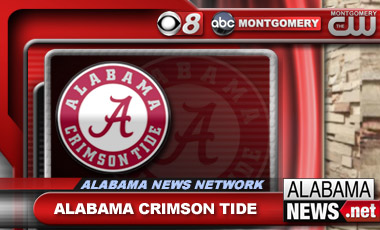 AJ McCarron threw three touchdown passes, T.J. Yeldon ran for 133 yards and two scores and No. 1 Alabama overwhelmed No. 10 LSU 38-17 Saturday night.
   
The Crimson Tide (9-0, 6-0 Southeastern Conference) turned to power football to take control of a game that was tied early in the third quarter. Yeldon carried 18 times in the second half, 25 overall, after catching the game-winning touchdown pass in last season's meeting with the Tigers (7-3, 3-3).
   
Alabama scored the final 21 points to brush aside its first challenge since Game 2 against Texas A&M.
   
McCarron was a workmanlike 14-of-20 passing for 179 yards, letting Yeldon, Kenyan Drake and their blockers assert control.
   
Zach Mettenberger completed 16 of 23 passes for 241 yards and a touchdown but was also sacked four times.
   
It was the most points Alabama has scored against LSU since a 41-12 victory in 1947.
(Copyright 2013 The Associated Press. All rights reserved. This material may not be published, broadcast, rewritten or redistributed.)