Faith Matters: Organization Collecting Donations for Phillipines Typhoon Victims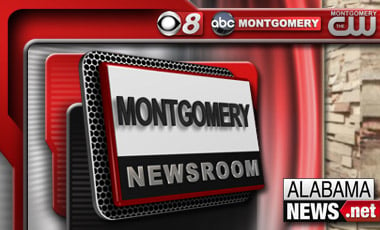 It has been nearly two weeks since Typhoon Haiyan slammed into the Phillipines, killing at least 4,000 people and destroying large parts of the island nation. Now one Tallapoosa County organization is reaching out to churches and faith groups in Alabama to help people left in the storm's destruction.
The Filipino American Association of Alexander City and Neighboring Counties has about 25 members, but they have big goals. They want to help the thousands of people affected by the typhoon.
When Typhoon Haiyan hit the Phillipines, it devastated large parts of the island where Che Harris called home for most of her life.
"Everybody just prays and even if they have very little, they thank God for what they have," Harris said.
However, she says, the storm couldn't have come at a worse time.
"Christmas is a big, big thing in the Phillipines. We actually start putting up Christmas decorations in September."
But she says, there isn't much holiday cheer now. The typhoon is the second deadliest in the country's history, causing more than a billion dollars in damage. Now Harris, the President of the Filipino American Association, is coordinating a drive to help.
"Christians, we believe in caring for each other, you know, and we believe in taking care of our brothers and sisters, and with this, I am hopeful and I'm actually positive, that people would help," she said.
That message is touching volunteers and members of Promise Land Family Worship.
"It touches real good or bad because I guess you could call it, because them folks are needed help over there," said church member Douglas Phillips.
"Right now, I can go home tonight, knowing that my child has somewhere to sleep and food that I can provide for them. I can't imagine those parents over there with no hope whatsoever, no way," said Craig Clark, a volunteer with the group.
They're hoping to fill a box in Alex City's City Hall with supplies typhoon victims need, and they're taking monetary donations to support them, too.
"I'm asking them to help, because those people back home need their help bad," said Harris.
The group is taking your donations of non-perishable food items, clothing, toys for children or any other supplies which they say will go directly to families who need it. They're also taking monetary donations both at Alex City's City Hall building and online.
You can visit the website here to make your online donation.
The FAAACNC is also holding an event Saturday, November 23rd to raise awareness. You can visit their website here for more information or to find out how you can get invovled.