Hot-Ticket Items And Biggest Savings For Shoppers Begins Thursday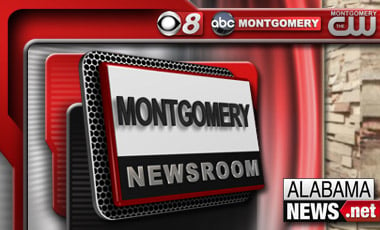 The countdown is on for the biggest shopping day of the year — Black Friday. This year, the deals are bigger than ever… and they're available sooner…
Here's the break down on the biggest deals around… and  where to be and when to be there.
From new televisions to classic toys — there's something out there for everyone this shopping season. Those prepared to wait in line are sure to save, but even if you're not prepared to brave the cold and crowds, you'll still be able to save big on some hot-ticket items.
With the holiday shopping season in full swing, stores are stocking shelves to prepare for the busiest time of the year…
Target's executive team leader, Lauren Goetsch, describes what she sees as customers run through the doors on the big day — "Coming in the door and it's like almost deer in the headlights!" She says the entire toy department will be on sale on Black Friday.
All items at least 50 percent off with hot-ticket toys and classics like Barbie and Lego. And new favorites for kids like Leapfrog Learning tablets and Monster High dolls.
"And then we also have some door busters this year in our apparel items, so women's fashion boots, pajamas and different things like that," Said Goetsch.
But Donna Pritchad says she just scored early on her i-Pad, one of Best Buy's hottest items this year,  and it comes with a $100 giftcard.
"I am beating the crowds! I will not be in the crowds. I don't do the crowds," Said Pritchad.
Another big money maker? Computers. Some as low as $299. And you'll save up to $500 on some big screen TV's.
But what is the ultimate gift shoppers will be going for at Best Buy?
"It's going to be the gaming systems — X-Box  and Playstation. [They] just launched PS4. Everytime we get them in, we sell them out. So we hope to get some more in before the actual holiday, but we will get some more throughout the holiday season," Said Best Buy Manager, Steven Roberts.
Best Buy is welcoming shoppers at 6 p.m. Thursday. Target plans to open its doors at 8 p.m.
Both stores say they'll have extra staff on hand starting tomorrow night, almost double compared to usual. And they are asking customers to be patient as they're shopping..so that Black Friday runs smoothly.