Salvation Army Kicks Off Christmas Kettle Campaign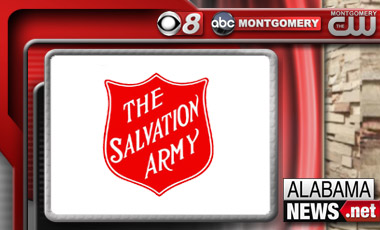 Tomorrow brings a day of giving thanks, but the salvation army is hoping that you'll give donations as well. 
And today, we here at Alabama News Network helped the Salvation Army kick off their annual red Kettle Campaign.
The familiar sound of bells being rung on street corners is heard every Christmas season. 
Governor Bentley and members of the Alabama News Network team kicked off the campaign with the governor making the first donation 
He says it's very important to remember who your donations are helping.
"I just want to remind people that when they see the red kettles out in front of the stores, when they donate money there it helps children, it helps families, it helps those in need," said Governor Bentley.
Captain Mark Gilliam with The Salvation Army says this is where most of the group's funding for the year comes from.
"It does help over 500 families this christmas with food and over 1000 children with toys and clothing. It helps our emergency shelter that runs year round. It helps with our feeding program that we feed warm lunch every day. And it helps with our social services," said Gilliam.
He says one of the most important programs this time of year is that emergency shelter. With the temperatures dropping, people need a place to go more than ever.
"We allow folks to come in. If all the beds are taken we line up cots in the hallway just to get people out of the cold. There should be no one out in the cold. We want to get them in where it's warm."