Thankful For Life: Childhood Cancer Over The Holidays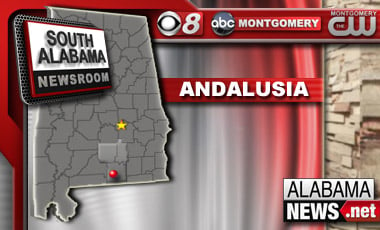 Childhood cancer is one of a parent's worst nightmares. This Thanksgiving, one Andalusia family will have to change a few things to keep their seven year old fighter ready for battle.
The Solomon family says they are thankful for Nathanial Solomon's recovery and for one another. His mother, Heather Corbin Solomon says, "More so than worldly things, we are more thankful to have our little buddy still alive with us." 
Nathanial Solomon has been battling leukemia for over eight months. Even though he is now in remission, his mother says they have to be very careful about germs, which means preparing Thanksgiving dinner has a new set of rules.
"He can't eat anything that's been sitting out over two hours, or that's uncovered. So it's going to be kind of hard as far as what he can eat," says Solomon.
Nathanial Solomon, who says he loves to play with his sister, also says he misses a few things like climbing trees, "I used to be able to climb trees and play baseball and go to school." 
When talking about being thankful this year, Nathanial Solomon and his big sister Hannah, did not say they were thankful for toys or games, but only for their family, the food on the table, and the roof over their heads. 
The Solomon family says even though it has been a rough year, cancer has made them thankful for health, and really appreciating the things that matter most.  
To follow Nathanial Solomon's journey, you can visit his Facebook page, Helping Nathanial, where his mother posts updates on his progress.