Weather Could Affect Thanksgiving Holiday Travel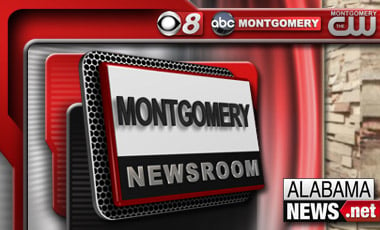 Those traveling North of the Highway 80 corridor could see some bad weather. Parts of Nashville and Atlanta will see rain turn into light flurries overnight. Although there's not a chance of accumulation, roads will be slick.
Robert Pughsley drove in from Atlanta says he's visiting his brother in Montgomery for the holiday. Although it's just been raining, he tells us he saw several wrecks. on the interstate.
"It was pretty bad," he says. "The trucks and everything coming off the road…you could hardly see where you were going."
Tonight, the rain will turn to snow in some parts of Alabama. Johan Junco says he travels all over for business and will have to be extra careful on the road.
"In our area, people are not really used to flurries so I'm hoping everybody is careful out there driving."
It's not just the snow that could affect travelers. There's also a tornado warning in East Florida. Chief Deputy Derrick Cunningham says law enforcement will be out in full force patrolling the roads and he urges drivers to be cautious wherever they're going.
"Don't push it," he says. "Don't try to leave late and try to get there early. It's always great to plan your trip and make sure you leave in enough advance noticed so you don't have to speed, you don't have to drive when you're tired."
Advice that some drivers say they'll take.
"Just got to know how to drive with it," says Ren Witers. "Just take your time and it's going to be there when you get there so don't rush."