Extra: Move Over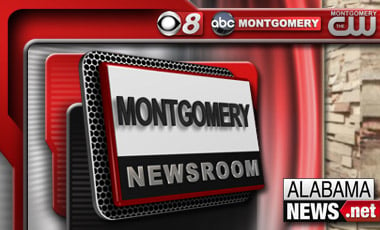 Wednesday is one of the busiest travel days of the year, and that means more officers and state troopers will be patrolling the highways. That's a dangerous job.
More than 170 law enforcement officers have been killed on United States roads in the past 14 years, after being struck by other vehicles. In Alabama, there's a law on the books that requires drivers to "move over" for flashing lights. But are motorists really following that and is it making a difference?
To find out, we spent a day with Alabama State Troopers, as they patrolled the highways in Montgomery. We saw firsthand the dangers that come with every single stop. We also saw what can happen when drivers don't move over, leaving one man's life changed forever.
With one look at Cliff Hembree, you'd never know about the accident that ended his 10-year career in law enforcement and almost ended his life.
Hembree was a Tuscaloosa County Sheriff's deputy Thanksgiving week in 2003 when he stopped to back up a local police unit. He was standing by the road, helping conduct a traffic stop, when a car didn't move over.
"They claim I was thrown up on her windshield at approximately 30 to 35 miles per hour, and then I ricocheted basically into the side of my patrol car and then into the street," Hembree said.
He spent four weeks in coma, then months in a rehab center, suffering severe injuries.
"Because of the blow to my head, I had a traumatic brain injury, causing my brain to swell, and caused my lack of sight," Hembree said.
Hembree's case helped spur lawmakers to pass Alabama's "Move Over" law in 2006. It says you must move to a separate lane if you're on multilane highway or an interstate any time you see flashing lights.
Since January 2012, almost 3,000 drivers have been ticketed for failing to obey the law.
We rode along to see if drivers are really following it, with the help of Alabama State Trooper Sgt. Steve Jarrett. We placed a camera on Sgt. Jarrett to see just how close the cars would come. Within ten minutes, we saw about a dozen cars fail to move to another lane, some coming close enough to shake the entire vehicle.
"Imagine sitting at your desk and working and a 3,000 pound object flies by you at 70 miles an hour, just inches away from you, and rocks your whole desk," said Jarrett.
Cars coming too close is something that officers have to think about every time they make a stop, even making sure their vehicles have the tires turned against the roadway, so that if they are hit by a car, they won't go straight ahead, putting other motorists in danger.
And troopers are trying to educate people about the law, giving out information to drivers who don't move over, and trying to teach them about why it's so important. Sgt. Jarrett says many of them just don't know the law exists. Still, he says, the education is helping.
No one hopes for change more than Cliff Hembree. Since the crash, he wife Lisa have had two sons, Pate and Price. He says he's grateful for his family's support, and he wants to reach out to the pubic, to try to prevent this from happening to any other officer.
"Don't interrupt someone's life like mine was, due to negligence and not paying attention to emergency lights, whether they be yellow, blue, or red. Maybe this is God's will of letting this be known to others and maybe I can save somebody's life," said Hembree.
The "Move Over" law doesn't only apply to law enforcement officers. You must also pull over for emergency crews, utility workers and garbage collectors. If you can't get over for safety reasons, you must slow down 15 miles per hour below the speed limit when you pass the vehicle.
The first ticket for failure to move over is $25, and the second and third tickets will cost you more. Similar laws are in place in forty other states.