Iron Bowl Fans Brave Cold, Celebrate Thanksgiving at RV Parks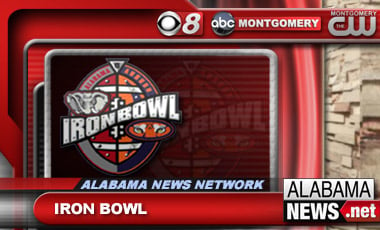 The Iron Bowl is now just three days away and the Auburn campus officially opened to tailgaters today. Because fans are able to come tailgate early for the big game, many are choosing to spend their Thanksgiving holiday in their RVs.
Keith Fender tells us he's been a life-long Auburn fan but says this year will be his first to celebrate Thanksgiving in his RV.
"We've got the whole family coming in," he says. "We're going to set up some more canopies and have our turkey and dressing right out here."
His son Kamp will be braving the cold temperatures in a tent.
"I do have a friend coming to stay with me and my pup will hopefully keep me a little bit warm."
Will Traylor, with the Tiger Prowler tailgate is also spending the holiday at the RV site. He tells us he has other ways to fight the cold.
"We've got a big stack of firewood and a large propane heater and we're going to do our best to cut down the winds and stay warm out there."
Aside from trying to stay warm, fans were busy thawing foods and prepping meals.
"We all pitched in," says Kathy Lasource. "We made a menu and everybody's bringing something and somebody's cooking the turkey and the ham and we've got all the sides."
"We cook out here," says her husband Mike. "Now, the wives prepare some stuff at home but we'll cook the turkey and stuff here. We'll smoke it."
And although cooking in an RV may seem like somewhat of a hassle, these fans say it's the environment that keeps them coming back year after year.
"We don't even go to the game," says Patti Mueller. "We come here and we have a blast with the family."
"You know we come out here with our friends, family and by the graces of God we're able to do that," says Lasource.