Montgomery Salvation Army Feeds Hundreds for Thanksgiving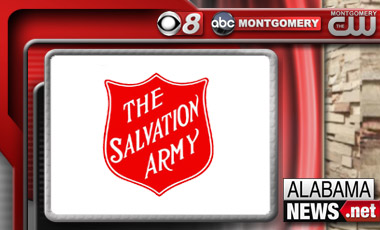 The Salvation Army in Montgomery serves hot meals everyday and Thursday was no different.
More than one hundred people enjoyed a special Thanksgiving lunch at Montgomery's Salvation Army.
Both the staff and dozens of volunteers began cooking last month.
They started with the turkeys and then made a different dish each week.
This week, they finished baking desserts and welcomed families to come and enjoy the big meal.
Jackie Nettles is a chef there and says Thanksgiving is an important day for those who are less fortunate.
"It means a lot to them. This is like a celebration and a gathering and it's a good hearted meal and it's something that they look forward to and I enjoy doing it, "said Nettles.
Much of the food that was served was donated.