Turkey Day Classic Festivities Draw Thousands of Fans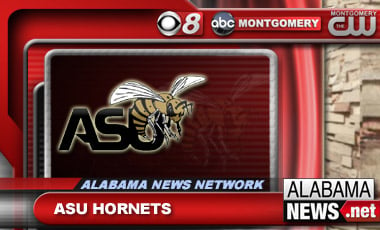 The 90th Annual Turkey Day Classic was today and the festivities began early this morning with a parade downtown.
Hundreds of dedicated fans lined the streets of downtown Montgomery to celebrate homecoming by watching the ASU parade.
Montgomery Mayor Todd Strange says it's a tradition that the city welcomes.
"Great times are had by all," he says. "You see a lot of kids with their families. We have a wonderful tradition with ASU and this Turkey Day Classic. It'll mean a little money for the city but more important is the spirit."
And plenty of fans were spirited, decked out in black and gold even in the frigid morning temperatures.
"It is a great turnout," says ASU Executive Vice President John Knight. "We have it each year regardless of the weather."
This is just the second Turkey Day Classic to be played in the new ASU on-campus stadium, this year against Stillman College. And fans say they're still as excited for the game.
"A time that you get everybody together, you can see all the alumni and mingle with each and everybody," says student Angelic Curry.
On Campus, fans were tailgating outside of the stadium, enjoying food and drinks. Vendors packed the area, selling everything from t-shirts to makeup. Some students say tailgating is the best part of the Classic.
"Just the crowd and being amongst all the people," says student Ariana Norman. "And my first year as a freshman and I'm with the band so it's just a great experience. It's a great time to be a hornet."
Although some say it's a great day to be a hornet, the university has had its share of controversy this year. But fans say the Turkey Day Classic helps them forget about it.
"We kind of forget what's been going on," says alumnus J.L. Chestnut. "For a minute anyway."
"Everything's got to move forward," says alumnus Samuel Coleman.