Auburn Fans Reactions To Iron Bowl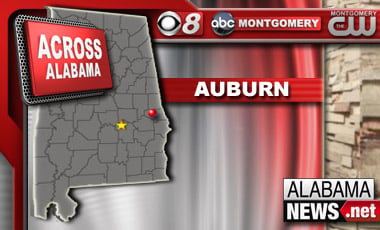 Some Auburn fans say they are still in shock over the final play in the Iron Bowl, and now, students, alumni, and fans are headed to Atlanta to cheer on the Tigers in the SEC Championship.
The Auburn football team is headed to Atlanta for the SEC Championship, and so are the fans. Some students say the Iron Bowl victory is uniting the campus.
"We know exactly where we're going to be next weekend and we're all going to be together," says Andrew Clark, a sophomore at Auburn University. 
For many fans, that means the hunt for tickets is on, "Got to start hunting tickets, but I've got a whole bunch of Alabama fans that will have some to get rid of (laughs)," says Paul Roberts, an Auburn fan.
Auburn fans are doing everything they can to make sure their team succeeds and they have high hopes for the rest of their season.
Andrew Powell, another student at Auburn, says, "[I have] been telling everybody I'm not going to shave until we lose, so I guess I've got to keep it going for at least another week, and hopefully another month."
For Iron Bowl fans with bets and a divided house, that means someone has a few promises to fulfill at the end of game. Mike Huddleston's daughter graduated from Alabama, and she said if the Tide lost, she would dress Huddleston's new grandson in Auburn gear, "And she held true to it. As soon as the game was over, I came back to the camper and she had him in an Auburn cap and an Auburn suit," says Huddleston. 
A few Alabama fans said even though their team lost, they look forward to the game every year.