ASU Responds to SACS, Says Governor's Audit is Wrong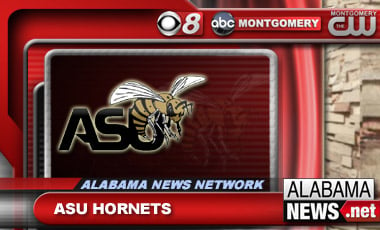 ASU has released the results of its own audit that show dramatically different results than an audit Governor Robert Bentley had done on how the university spends money.

"We're here today to show you and to tell you FSS proves nothing."That was the message Alabama State University officials wanted to get across. Interim President William Harris says the audit report ordered by Governor Robert Bentley is flawed and has only caused problems for the university. To summarize the response, ASU now says the university conducts business with the highest level of integrity and says they have found no conflicts of interest pertaining to board members.
"We have reviewed every transaction we have had," says Harris. "We have reviewed statements made by the Chairman of the Board of Trustees. We have read the disclosure statement. Nothing."
ASU officials also say the governing board does not overstep its boundaries and that board members have not mismanaged money. So why does the Governor's preliminary audit report show otherwise? It's a question Harris says he can't answer.
"I have no idea how they got it so wrong other than at some point, I think they had a mission to get it wrong and find what they wanted to find."
But the investigation into ASU is still not over. Governor Bentley has turned over the FSS audit report to both state and federal investigators.
"We just need to let the legal system work through this," says Bentley. "The state is working on it. The federal government is working on it. There are issues that we know about and some that we don't know about but if they have a grand jury, they will find out because people have to testify under oath."
Another allegation made in the Governor's audit pointed to a breach of contract with Medicaid, saying that ASU overspent nearly one million dollars. That situation has not yet been resolved. ASU reps and Medicaid reps are set to meet next month to discuss it.
ASU officials have now handed their response over to SACS, the Southern Association of Colleges and Schools. SACS requested information from ASU in October, after the governor's audit findings were released.
ASU officials say their audit, which shows no major problems, is the one that's accurate.