House Fire Leaves Family Needing Help Before Christmas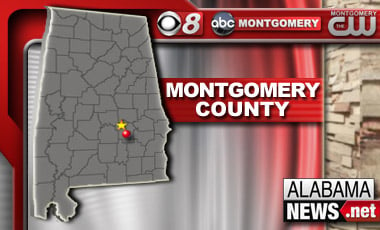 A single mother and her four boys are living in a hotel room after a fire damaged the second story of their home, and although she says they now have to start over, she's thankful for a community so willing to help.
The electrical fire started in her teenager's bedroom, tearing through the walls, ruining clothing, and leaving a family without their home for Christmas. Angela Watts, a city library assistant, walks through what just days ago was her son's bedroom and says she can't believe this happened to them, "To see that, you know, everything I worked so hard to try to provide for them is gone, it really just, it puts me in an emotional limbo."
Watts says the insurance company tells her it will take more than three months to repair what the fire did to the family's home and she says she and her boys are basically having to start over.
Shoes, shirts, and school uniforms are just a few of the things the family desperately needs. Co-workers at E. L. Lowder Library and community members are coming to the rescue for the family this holiday season by accepting anything the community has to offer to help the Watts family.
"We're going to organize everything and give it to Angela, and just make sure she's okay and they have a good Christmas this year," says Stacie Williams, children's librarian at E.L. Lowder Library.
If you would like to donate clothing, non-perishable food items, personal hygiene essentials, or anything the family might need, E. L. Lowder Library on Bell Road in Montgomery is taking all community donations for the Watts family. 
The four boys are 18, 11, and she also has 8 year old twins. 
The 18 year old wears a size 12 shoe, a size 42 in pants, and X-Large in shirts. 
The 11 year old wears a size 7 1/2 or 8 shoe, a size 34 in pants, and Large in shirts.
The 8 year old twins wear size 3 and 4 shoes, 8 and 10 in pants, and Medium in shirts or Large in kids shirts.
If you have any questions on donations, you can call E.L. Lowder Library at 334-244-5717.