Montgomery Bar Where Two People Murdered Ordered to Close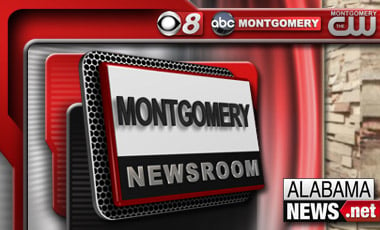 A shooting at a bar and grill on Highland Avenue leaves two dead and six wounded. Montgomery Police say it happened around 1 a.m. Saturday. 
Montgomery police identified the victims as 21-year-old Kimberle Johnson and 22-year-old Glenn Thomas, both of Montgomery. Johnson was pronounced dead at the scene and Thomas was transported to Baptist Medical Center South where he was later pronounced dead.
Glenn Thomas is also known as the rapper "Doe B." His Twitter account confirms the news. 
Police said no arrests have been made and anyone with information should call Crimestoppers at 215-STOP, Secret Witness at 262-4000, or the Montgomery Police Department at 625-2831.
This is Montgomery's 47th and 48th homicides. The case is still under investigation. 
Mayor Todd Strange released this statement on the murders at the bar: 
"Effective immediately, the City of Montgomery has taken action to close the Centennial Hill Bar and Grill on Highland Avenue, which operated previously as the Rose Supper Club. We do not take this action lightly, but believe this decision is compelled by clear evidence that continued operation of this establishment poses an imminent threat to the public's safety."
Montgomery's Director of Public Information and External Affairs, Michael Briddell, tells Alabama News Network the city council was told there would be no connection with the club's previous ownership when it reopened this past August because council members were concerned about the club's history.
The Alabama ABC Board, at request of and in cooperation with the Montgomery Police Department, says it has suspended the liquor license for the operators of Centennial Hill Bar and Grill. According to a statement released Saturday afternoon by the Board, the ABC Hearing Commission has 120 days to schedule a hearing "to consider further suspension or revocation of this license."
Troy University also released the following statement: Statement from Herb Reeves, Dean of Students, Troy University "The Troy University family is saddened to learn of the death of Kimberle Johnson, a 21-year-old, junior Social Work major from Montgomery. Ms. Johnson was the victim of a shooting incident early Saturday morning in Montgomery. Anytime there is a loss of life, it is tragic. Our thoughts are with Ms. Johnson's family and friends, as well as the other victims of this senseless tragedy."