Residents in Southlawn Community Worried About Break-Ins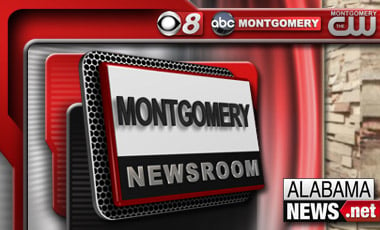 Reports of car and home break-ins have those in one Montgomery neighborhood on the look out.
Residents in the Southlawn Community say break-ins are becoming more frequent but Montgomery Police say they aren't being reported.
Councilman David Burkette represents those in the Southlawn community and says he's received calls about break-ins over the past week. Though he tells us it hit close to home Thursday night.
"Several calls I've gotten from neighbors and looks like it became contagious because it happened to me."
He says others have also told him about recent home invasions.
"Breaking in the house, stealing televisions, all types of electronics they can find," he explains.
And it appears that the criminals are striking more than just cars and houses. Al Freeman, who did not want his face shown, says he works with the Southlawn neighborhood park and tells us it's constantly being vandalized.
"I have made several reports to the police department having them to pick up more patrolling around here," he says.
Although Freeman says he's reached out to police, Burkette tells us many in the neighborhood have not. And he could be right. Montgomery Police say there have been only four reported vehicle break-ins in December. Some residents think they know why.
"Retaliation of course," says homeowner Anthony White.
White says he believes many are afraid to come forward.
"I don't like talking about it because you don't never know who's out here."
Both Freeman and Burkette echo him.
"I really think people are afraid because once the police come out, people don't want the police coming to their house because once they do that, then their house is marked," says Freeman..
"I can't fight this alone," says Burkette. "By being a city councilman, I can't fight this alone. I've got to have help."
Residents say many of these break-ins are happening during the day and they think it's the same group of people doing it.
Although Councilman Burkette says many in the Southlawn community are fearful to tell, Montgomery Police always urge you to report suspicious activity. Crimestoppers has received about 900 tips that have led them to arrest more than 300 people in 2013.