Alabama Governor Visits Auburn Football Team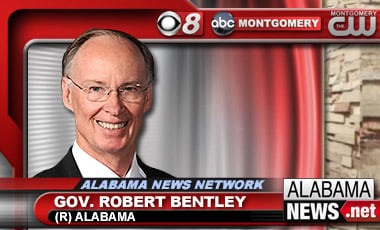 Gov. Robert Bentley has told Auburn football players that he and the team have a lot in common.
   
Bentley visited the team Monday. He recalled how he started his campaign for governor with 2 percent in the polls but kept working hard and won.
   
He said the Auburn team worked hard, improved every game and never gave up on its way to the Southeastern Conference Championship and a trip to the BCS National Championship game.
   
Bentley told the players, "I'm proud of the fact you are representing Alabama." He urged the players to add a fifth national championship trophy to the four consecutive championships already won by Alabama universities.
   
Bentley, a University of Alabama graduate, said he can't attend the championship game because of work demands.
(Copyright 2013 The Associated Press. All rights reserved. This material may not be published, broadcast, rewritten or redistributed.)