Family Members Of Murder Victim Kimberle Johnson Speak Out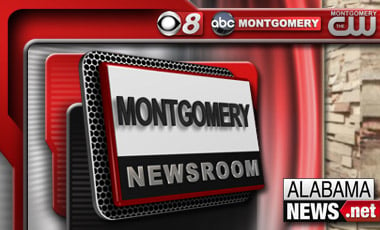 We spoke with family members of Kimberle Johnson — they say the arrest isn't enough to make the situation any easier. But they have found never-before seen video of her… an emotional moment you'll only see on Alabama News Network…
Kimberle Johnson's parents say she was at the Centenial Hill Bar and Grill on Saturday celebrating her 21st birthday. They say she was invited on stage by rapper, Doe B., who she did not know, to wish her a happy birthday — and that's when they were both shot. But as I was talking to Kimberle's family, we came across a video they had never seen before, one that ends with a powerful phrase.
It's the video, Kimberle Johnson's mom, Barbara Green, had never seen recorded by her daughter just weeks before her death.
In an Instagram video, Kim was found singing: "Because  you're a good girl and you know it. I know exactly who you could be. Just hold on we're coming home…"
Her mother, who had never seen the video, was brought to tears. "I never in my wildest dreams thought that she would be going Home first," Said Green.
Johnson just turned 21 years old — a Junior at Troy University — with the dream to become a social worker.
Home for the holidays, Green says her daughter went out to celebrate at the Centenial Hill Bar and Grill… and never came home.
Montgomery Police say Johnson, was found dead on the scene and Glenn Thomas, known as rapper, Doe B, died later at a hospital.
And with the history of violent crimes at this bar, her step-father, James Green, says changes need to happen now.
"I will never get the chance to walk her down the aisle in marriage, I will never get the chance to play with her grand child, due to the lack of responsibility of a club owner and the city of Montgomery at this point, that's where my focuses are," Said James.
"I feel that if the city takes a stand because it should have never been re-opened. How many lives do we have to lose at the same location throughout the years?" Said the victim's cousin, Shinice Williams.
Leaving her family with many unanswered questions and only memories..
    
"She was a person that was so full of life. To know her was to love her," Said Barbara Green.