Tallassee Woman Searching For Brother She Has Never Met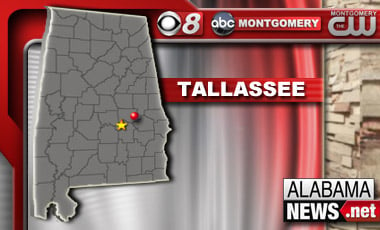 One woman hopes her Facebook photo will help her meet her older brother, and with the amount of shares the picture has she may be getting close.
More than 10,000 shares. Hundreds of comments and messages.
That's the response Mattie Floyd is getting to this photo less than 24 hours after she posted it to her Facebook on Sunday night, asking friends to share it and help her find her brother who she has never met, "It feels like you're passing somebody in the store and you don't know who they could be. It feels like somebody somewhere could be as alone as I am sometimes, you know?" says Floyd.
The Alabama Department of Human Resources says when children are placed in the foster care system, it does everything it can to keep siblings together or in touch with one another, but once they are adopted and no longer in the care of the state, getting back in touch can be a bit tricky, "They could be living in another country for all we know, they have no obligation to notify us of what goes on in their life after that adoption takes place," says Barry Spear, of the Alabama Department of Human Resources.
Floyd says she does not know much about her older brother; he was born in Mobile on February 19th in either 1976 or 78, and placed in foster care in Georgiana before being adopted at 9 months old, but especially during the holidays she wishes her family could have a relationship with him.
Mattie Floyd also says she has six other siblings that she has been able to stay in contact with over Facebook, two of which are still in foster care. 
 If you have any information that could help Mattie Floyd get in contact with her brother, you are asked to email her at mattiefloyd@ymail.com.