Yeldon Key For Alabama In Sugar Bowl, Beyond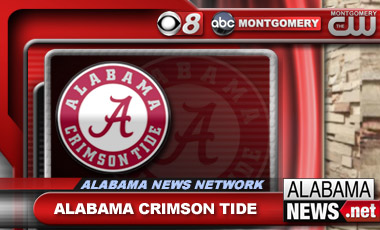 T.J. Yeldon is a man of many yards and few words, which so far has suited third-ranked Alabama well.
   
After Thursday night's Sugar Bowl against No. 11 Oklahoma, though, some of the program's leaders, namely quarterback AJ McCarron, will be leaving school. Then Yeldon will likely become the face of the Crimson Tide.
   
McCarron calls Yeldon "an unbelievable back" who's done a lot for the Crimson Tide in two seasons. He says Alabama will soon need Yeldon "to talk more, step up and be in a little more of a leadership role."
   
This season, Yeldon inherited the starting role when Eddie Lacy turned pro, and Yeldon gained 1,022 yards and 12 touchdowns.
   
Yeldon likely will be a candidate for next season's Heisman Trophy, but says he doesn't think about that.
(Copyright 2013 The Associated Press. All rights reserved. This material may not be published, broadcast, rewritten or redistributed.)