Residents Worried About New Taylor Road Development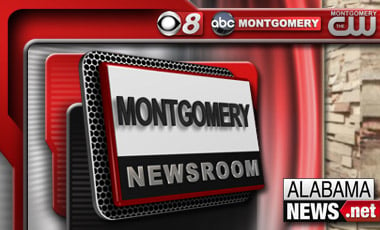 Some new restaurants are coming to Montgomery near the Eastchase Shopping Center.
But some residents are concerned with the new location.
Residents of the Halcyon Forest subdivision are worried about the new businesses which will literally be right in their backyards.
Imagine walking out into your backyard, only to see a large clearing, ready to be turned into a new shopping strip with six new restaurants.
That's the reality for people like Larry Cornwell, who sits on the homeowner's association.
He has a lot of cocnerns about his new neighbors right off Taylor Road.  
"It's the sights. We look out our windows and see the activity going on. The sounds of the noise of the traffic generated back there. Plus any drive through windows for fast foods," said Cornwell.
The first business scheduled to build is Full moon barbecue. But those aren't the only worries.
"The major concerns are the traffic. Traffic already is horendous at all times of the day, especially in the morning and the afternoon when people are getting off of work," said Keith Lowery who lives by development
The plans call for expanding the lanes on Taylor Road, but Lowery isn't sure that will be enough.  
"Traffic on Taylor Road is just unbearable. In 26 years it's gone from just a trickle of cars to a major thoroughfare," said Lowery.
Aronov, which is developing the property has been working with the homeowner's because the group has the right to approve whatever goes into the space. But Cornwell says the group never wanted restaurants behind their homes.  
"Though Aronov has worked very well with us recently, we are still somewhat concerned that back in May we told Aranov in writing that we did not want restaurants back there. Apparently the left hand didn't know what the right hand was doing and so they came up with this plan to put in six restaurants," said Cornwell. 
Cornwell also says they're still waiting for a plan on the 50 foot buffer zone between the homes and the new development. They discussed putting up trees and bushes, but they haven't seen anything official yet.  
Full Moon Barbecue plans on opening this summer. Carabba's, Jimmy Johns, and Buffalo Wild Wings are some of the other restaurants that plan to open in the area.