Auburn Fans Face Flight Delays And Cancellations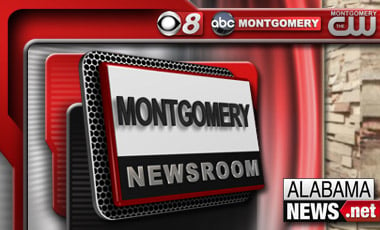 Thousands of Auburn fans are flying back from the BCS National Championship Game in Pasadena, California. Not only are they disappointed about the game, but now many are faced with airline flight issues because of the weather.
Grace and Robert Langhout  are coming back from Pasadena — leaving 70 degree weather and enterting Montgomery's record breaking lows in the teens. But the extra cold weather means waiting for fans, flight delays and even cancellations.
"We flew into Charlotte, we got there this morning and then we had about a two hour layover and actually when we were coming back to Montgomery our flight had some mechanical problems so we ended up having a 30 minute delay," Said Grace Langhout.
While direct flights from Pasadena to the Montgomery Regional Airport have not had delays, airport officials say several connecting flights have been affected by the weather.
"I saw some folks that were delayed going to like Philadelphia or Detroit or the northern cities," Said Robert Langhout.
"Even in the Charlotte area is kind of up north, Atlanta compared to Montgomery is far enough north that it has a tendancy to get a little more ice and severe weather. So any of those northern tier hubs… Salt Lake City, Denver," Said Executive Assistant Director of the Montgomery Regional Airport, Mark Wnuck.
Tuesday afternoon, there were already 684 flight delays and 112 cancellations. And as airport officials ask people to be patient and check the online status of their flight regularly. Some fans say regardless of the delays, it was all worth it.
"I kind of hate to come back to this 10 degree weather but it was so much fun, I mean, I hate that we lost, but I mean it was still great, it was a great season," Said Grace Langhout.
Airport officials say about 1,200 fans flew back today and they expect even more to come back during the next three days.