City Councilmen Vote to Revoke Centennial Hill Bar and Grill Business License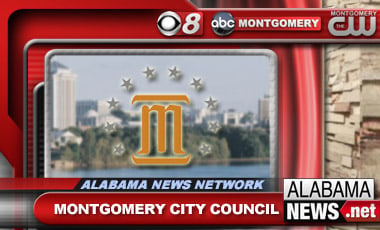 Montgomery city councilmen officially vote to strip the Centennial Hill Bar and Grill of its business license.
This after Montgomery Mayor Todd Strange ordered an immediate shut-down of the bar that day of a fatal shooting.
Montgomery Councilmen voted to revoke the Nicole Bankhead's business license, the owner of the Centennial Hill Bar and Grill. It's something many Montgomery residents say had to be done.
"I think it's great," says Rodney Jackson. "I had a close relative, Doe B and my relative Bernard Mitchell, he was killed 2010 or 2009 on New Years Day."
Councilman Glen Pruitt says he believes the council should have denied the venue its' liquor license back in August instead of unanimously approving it.
"In hindsight, probably shouldn't have gave them the license," he says. "You know, if you could go back again, you always want to hit the rewind button on a lot of things we do in life, and you know, I wish maybe we hadn't have done it."
But Council President Charles Jinright says the council was just doing what the community wanted when they approved the liquor license a few months back.
"They gave us specific rules they would go by," he explains. "They did not do that but it was a part of trying to redevelop the Centennial Hill community and the Centennial Hill community came to us asking for that so this was not about a particular club, it was about a community."
Mayor Strange says much of the community is now pleased that the Centennial Hill Bar and Grill is closed and says the owner violated her own rules during the time she operated the business.
"She self imposed the 25 (age limit) , she self imposed the midnight and she self imposed the fact that she'd have security and there wouldn't be any guns involved," says Strange. "By ordinance, to have a restaurant you have to have 60 percent food. She had only been open for 60 or 70 days so that test was still to be there."
Mayor Strange says he's been told the Centennial Hill Bar and Grill is for sale and that he would like to see it turn into something community oriented, like a learning center or a daycare.