Gun Law Up For Debate Again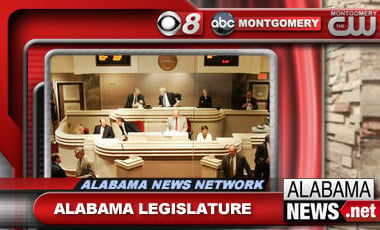 Last year's new gun law was a big topic in the legislature, and it looks like it's not done just yet. 
The law clarified the state's open carry policy, basically letting you carry a gun on your hip as long as people can see it. 
But there could be some changes coming.
You can see the stickers all over Montgomery, and the rest of the state, barring people from coming in with a gun on their belt. 
Montgomery County Chief Deputy Derrick Cunningham says there haven't been problems so far with the law. 
"Well right now we've adapted to the law. We digested it, we got all of our people up to par on it. So I can say right now we're running smooth. I think the citizens know what ht law requests and what we're supposed to do," said Chief Cunningham.
But State Representative Alvin Holmes has prefiled a bill to make changes to that law. State Senator Dick Brewbaker doesn't think his plans will work though.
"Representative Holmes' bill is more or less a repeal of the gun bill we passed last session. I'm pretty confident that's not going to happen," said Senator Brewbaker.
But he's not against making changes to the law.
"I think there's general agreement that there are some things in the bill that we need to clean up. For example, the bill isn't really clear on how you can legally carry a firearm in say, an SUV. A vehicle that doesn't have an enclosed trunk. And we need to take care of that," said Senator Brewbaker.
Democratic State Representative Joe Hubbard isn't sure that lawmakers should waste time repealing a law that he says didn't do much in the first place. 
"Well to be perfectly honest I thought the original gun legislation was largely unneccesary. I thought it was more sympbolic in nature. A political statement so to speak," said Representative Hubbard.