Nussmeier leaving Alabama for same position at Michigan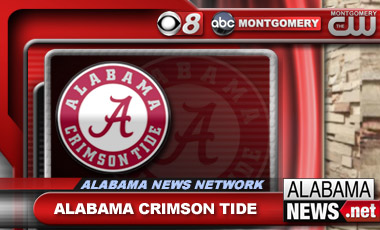 Alabama offensive coordinator Doug Nussmeier will become the new Michigan offensive coordinator, a source told CBS Wednesday. The move was driven by a strong recruiting effort by coach Brady Hoke and Wolverines AD Dave Brandon that included a robust financial commitment to Nussmeier, who now will be among the five highest-paid coordinators in college football, according to the source.
The 43-year-old Nussmeier replaces Al Borges, who spent three seasons at Michigan, where the offense has backslide statistically in each of those seasons, going from No. 42 to No. 78 down to No. 87 this season. Wolverine fans will hope that Nussmeier can make as fast an impact in Ann Arbor as he did in Tuscaloosa. Under Nussmeier's guidance, Bama set records for offensive touchdowns scored (68), total points (542), total offense (6,237) and passing touchdowns (31) in the 2012 season–his first with the Crimson Tide. Despite a rebuilt offensive line, Bama ranked No. 6 in the nation this season in yards per play (7.15) and were ranked third in the nation in that stat in games against ranked opponents (7.59).
While some might see this as a lateral move, going from one powerhouse to another, it's not a stretch to see the upside in the move for the Oregon native, especially for what it could do for his stock as a potential head coach. The Wolverines, 7-6 in Hoke's third season, ranked just No. 87 in total offense, No. 67 in scoring and No. 102 in rushing in 2013. However, Devin Gardner, who sat out Michigan's 31-14 bowl loss to Kansas State in the Buffalo Wild Wings Bowl with an injury, returns for 2014 along with a lot of young talent including dynamic sophomore TE Devin Funchess. Nussmeier also has some Big Ten roots, having spent three seasons at Michigan State as the Spartans QB coach.
Prior to coaching at Alabama, Nussmeier ran the offense at Washington and established himself as one of the sharpest offensive coordinators in the country. In 2011, even though UW had to replace a first-round pick at quarterback (Jake Locker), Nussmeier's offense scored 57 touchdowns and 434 points, the second-highest totals in school history (behind only the Huskies' 1991 national championship team). And in his three seasons at UW, his offenses got statistically better each year.
A former NFL QB, Nussmeier also has earned a reputation as one of the country's best developers of quarterbacks. Among his proteges: Bama's AJ McCarron, Washington's Jake Locker and Keith Price and Michigan State's Drew Stanton and Jeff Smoker. Nussmeier also coached QBs for the St. Louis Rams in 2006-07 and helped Marc Bulger, a former sixth-round pick, make it to a Pro Bowl.
Report from Bruce Feldman, CBS Sports