Carr, Fales Help South To 20-10 Senior Bowl Win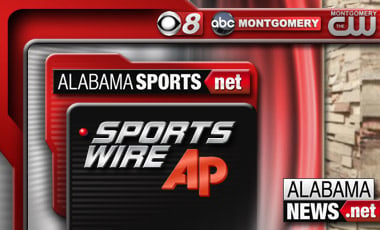 Derek Carr and David Fales both threw touchdown passes and Auburn's Dee Ford racked up two sacks in the South's 20-10 victory over the North in the Senior Bowl on Saturday.
   
The showcase game for top senior NFL prospects was mostly dominated by the defenses, including big plays from two defenders from national runner-up Auburn. Ford polished off his week by twice sacking Virginia Tech's Logan Thomas in the first half and Chris Davis had an interception.
   
Ford, who also had a pair of sacks in the national championship game, was named the game's MVP. Alabama receiver Kevin Norwood caught a 24-yard touchdown pass from Fales of San Jose State and received the South's Most Outstanding Player honors.
   
Wisconsin's James White scored on a 1-yard run with 6:04 left in the game for the North's only touchdown. He was selected the North's MOP.
(Copyright 2014 The Associated Press. All rights reserved. This material may not be published, broadcast, rewritten or redistributed.)