Madden's 24 Points Lift Arkansas Over Auburn 86-67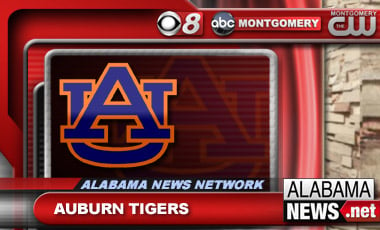 Ky Madden scored a career-high 24 points as Arkansas snapped a two-game losing streak with an 86-67 win over struggling Auburn on Saturday night.
   
Madden had 19 points in the second half for the Razorbacks (13-6, 2-4 SEC), who have now won 25 of their last 26 games at home. Bobby Portis added 18 points, 14 in the first half, and Fred Gulley finished with 10.
   
Arkansas was 17 of 26 (65.4 percent) from the field in the second half after struggling from the field in the first, finishing 28 of 61 (45.9 percent) overall.
   
Chris Denson led the Tigers (8-9, 0-6), who have now lost six games in a row, with 18 points. KT Harrell added 17 points, while Tahj Shamsid-Deen had 12.
   
Auburn has lost 16 straight conference games.
(Copyright 2014 The Associated Press. All rights reserved. This material may not be published, broadcast, rewritten or redistributed.)