Texas State Beats Troy 73-65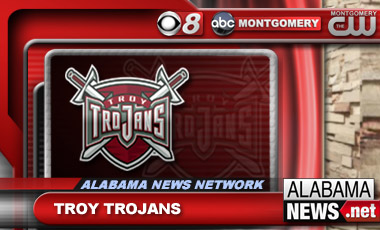 Emani Gant scored 21 points to lead Texas State over Troy 73-65 on Saturday.
   
Texas State (6-14, 2-5 Sun Belt) shot 52 percent from the floor and made 5 of 16 3-point attempts. Joel Wright scored 16 points with 12 rebounds and Phil Hawkins added 14 points.
   
Westley Hinton led Troy (7-13, 2-6) with 24 points. Hunter Williams had 18 and Tevin Calhoun chipped in with 11.
   
Troy led early, but Texas State tied it at 26 on a layup by Corey Stern with 5:13 left in the first and the Bobcats closed the half on a 12-6 run to lead 36-32 at the break.
   
A 10-0 run – in which four players scored – put Texas State up 53-39 at the 14:09 mark of the second half, and Troy got no closer than five points down the stretch.
(Copyright 2014 The Associated Press. All rights reserved. This material may not be published, broadcast, rewritten or redistributed.)