House District 31 Candidates Make Final Campaign Push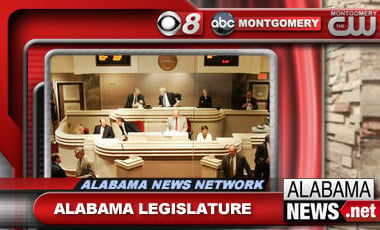 After what some called a heated debate between Mike Holmes and Jimmy Collier over campaign ads last week, the punches are still flying less 48 hours before the election.
Both candidates are on the defense, saying the opposing campaign is spreading false rumors, and just days before the run off they say they are trying to set the record straight.
"My opponent has been bringing claims that are really strange and just simply not true. For example, the one I brought with me today, 'Mike Holmes thinks we need a career politician in this state house job,' nothing could be further from the truth to me," says Mike Holmes, Republican House District 31 Candidate.  
Jimmy Collier, also a Republican House District 31 Candidate, says, "A lot of vicious rumors going around here in the last few days. It seems that they think I'm going to go out and get everybody's guns away from them and this type stuff, but I support the constitution, freedom of religion, freedom of speech, and right to bare arms."
Holmes and Collier both say if they win, they will focus first on bills that directly affect Elmore County.
While people we talked to weren't ready to name a candidate, they say they're looking for certain things in a representative, "I'm interested in seeing somebody who listens to the people and then goes and actually represents us," says Rebecca Crawford, a Wetumpka Resident.
Another Wetumpka resident, Benjamin Ingram, says, "[Someone who will ] make sure that our wishes as citizens is reflected in our legislature and our government because, you know, they represent us and that's what's important."
With voter turn out at only 11% for the December primary, the candidates are also stressing the importance of voting in this race.