Tolbert Conversion Gives Rice 22-21 Pro Bowl Win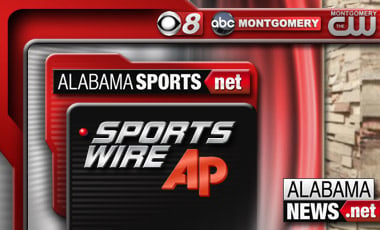 DeMarco Murray caught a 20-yard pass for a touchdown and Mike Tolbert plunged into the end zone for a 2-point conversion with less than 1 minute to give Jerry Rice a win over Deion Sanders in the first schoolyard-style Pro Bowl on Sunday.
   
Baltimore's Justin Tucker missed a 67-yard field goal on the game's final play after missing a 66-yarder earlier in the game.
   
The touchdown and conversion gave Rice a comeback after Philadelphia quarterback Nick Foles threw a 12-yard touchdown to Cleveland tight end Jordan Cameron with less than 5 minutes to play to give Sanders a 21-14 lead.
   
The Cameron and Murray touchdowns were the only scores of the second half in a game that had eight turnovers – including six interceptions – and nine sacks.
(Copyright 2014 The Associated Press. All rights reserved. This material may not be published, broadcast, rewritten or redistributed.)