Alabama St. Pulls Away From Prairie View 76-60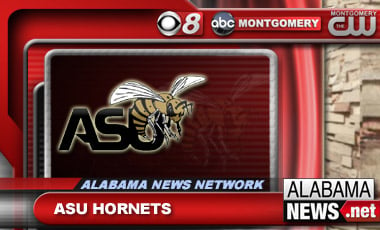 DeMarcus Robinson and Jamel Waters scored 16 points apiece and Alabama State closed with a 14-2 run to beat Prairie View A&M 76-60 Saturday night.
   
Tony Armstrong added 12 points and 10 rebounds, both career highs, and Bobby Brown scored 11 for Alabama State (12-7, 6-2 Southwestern Athletic Conference), which recorded 19 assists on 25 field goals.
   
Prairie View's Demondre Chapman tied the game on a layup with 11:06 to play but a jumper and a layup by Terrance LeFlore sandwiched around a 3-pointer by Brown gave the Hornets a 56-49 lead just 1:21 later.
   
PVAMU (6-14, 4-4) was held to just three points – a Tre Hagood triple with 1:29 remaining – in the final 4 minutes of action while Alabama State went 3 of 5 from the field and 8 of 10 from the free throw line.
   
Chapman led the Panthers with 12 points and 10 rebounds.
(Copyright 2014 The Associated Press. All rights reserved. This material may not be published, broadcast, rewritten or redistributed.)