SEC Still Stands At The Top In Recruiting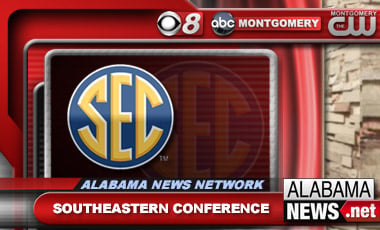 The Southeastern Conference still reigns supreme on the recruiting trail.
   
The Crimson Tide is poised to bring in another top-rated recruiting class on Wednesday's national signing day, nearly a month after Florida State ended the league's seven-year national title run. Seven SEC teams have built top 10 classes, according to the 247Sports composite rankings.
   
The website's national recruiting director JC Shurburtt says it's "a rich get richer kind of thing."
   
ESPN.com has four SEC classes ranked in the top 5: No. 1 Alabama, No. 2 Texas A&M, No. 4 LSU and No. 5 Tennessee.
   
Half of that site's top 50 recruits are SEC bound and five of the 15 five-star prospects are heading to Alabama.
   
LSU is expected to sign the consensus top national prospect, running back Leonard Fournette.
(Copyright 2014 The Associated Press. All rights reserved. This material may not be published, broadcast, rewritten or redistributed.)