Alabama Legislature Honors Military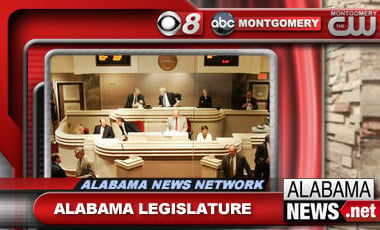 In a Joint Session, legislators applauded the service of Alabama's  military members both past and present at the State House on Thursday.
"Each day our military men and women bravely put themselves in harm's way and we're inspired and we're encouraged by their dedication and their bravery.  And we are grateful for the service they give to our country. And they do it with dignity and honor," said Governor Robert Bentley.
Four-star General Dennis Via from the U.S. Materiel Command in Huntsville was the keynote speaker.
"The comands motto: if a solider shoots it, flies it, wears it, communicates with it, or eats it, AMC provides it," said Gen. Via.
He praised the service of Alabama's more than 11 thousand active duty military.
And encouraged legislators to help them find work coming out of the service.
"They are ready to help Alabama organizations and companies improve and grow. And I encourage you to speak with business leaders in your community and ask them to provide these veterans an opportunity.Through their service and sacrifice,especially the service and sacrifice of their families, they certainly have earned that opportunity," said Gen. Via.
Governor Bentley also highlighted some of the pro-military legislation that has been passed in the legislature, including a bill this year that will help allow military members serving overseas to vote through absentee ballot.