LSU Defeats Auburn, 87-80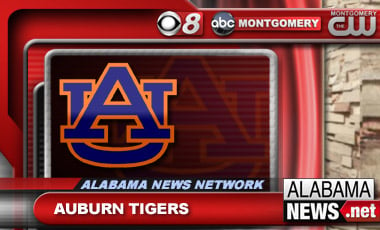 Johnny O'Bryant III had 19 points and 10 rebounds, Andre Stringer added 18 points and seven assists, and LSU snapped Auburn's three-game winning streak, 87-80 on Saturday.
   
LSU (15-7, 6-4 southeastern Conference) had five players in double figures in all while improving to 11-2 at home. Anthony Hickey hit five 3-pointers in a 17-point performance. Jordan Mickey had 14 points, 10 rebounds and three blocked shots, and Jarell Martin finished with 11 points and eight rebounds.
   
Chris Denson scored 29 points, KT Harrell added 19 and Tahj Shamsid-Deen 16 for Auburn (11-10, 3-7), which was hurt by 6-of-23 shooting from 3-point range and an inability to get to the foul line as much as LSU.
   
LSU, which led by as much as 14 in the second half, scored 27 of its points on 38 foul shots, while Auburn was 16 of 23 from the free throw line.
(Copyright 2014 The Associated Press. All rights reserved. This material may not be published, broadcast, rewritten or redistributed.)