Active Meth Lab Busted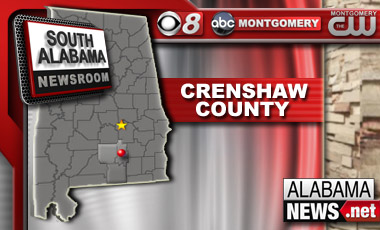 Crenshaw County deputies serving an arrest warrant find what some investigators say they had never seen before.
Investigators say they walked in to find an active methamphetamine lab, with people caught in the act of cooking meth. Now, two people are in custody.
Alabama News Network was on the scene as deputies sorted through evidence bags they say they took from a meth lab in a home on South Glenwood Road in Brantley. Although investigators say less than $1,000 in drugs were found, it's what they saw that makes this case different.
Mike Johnson, a Crenshaw County Investigator, says, "it's the first time I've ever been in on one when they were actually cooking it, right in the middle of cooking it. I've been in before and after, but never actually right when they were cooking it."
Jason Powell and Adam Nichols are charged with making meth and having drugs. Investigators say the room the lab was in was like a ticking time bomb, "The bedroom was not ventiliated at all. The vapors from this lab filled the room up and it was very toxic," says another Crenshaw County Investigator, Ashley Paul.
A potential explosion is what neighbors say they worry about most. Especially with the suspected lab less than two and a half miles from Brantley High School.
"The people that are doing this, they don't use enough common sense to realize that, you know, it's going to affect everybody around them and not just them if it does explode. So yeah, that alarms me a lot," says a neighbor in the area, Jennifer Knighten.