SEC Hoops Upgrade Very Much Work In Progress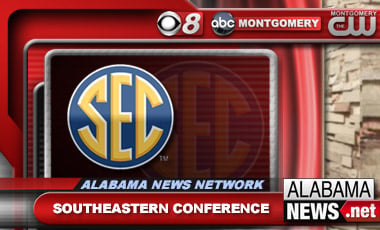 The Southeastern Conference's efforts to upgrade men's basketball remain a work in progress.
   
The SEC took steps to make teams upgrade nonconference schedules starting this season. The goal is to boost power ratings and land more than last year's three teams in the NCAA tournament.
   
Only No. 3 Florida and No. 14 Kentucky appear to be rolling toward the tournament.
   
Bracketologists have two or three other SEC teams squeezing into the field with others still in the mix. But teams like Missouri, Tennessee and LSU aren't close to sure things.
   
Alabama played the SEC's toughest nonconference schedule – but struggled in those games.
   
Gators coach Billy Donovan says many SEC teams have made big strides but it's "really, really hard" to change perception from early in the season.
(Copyright 2014 The Associated Press. All rights reserved. This material may not be published, broadcast, rewritten or redistributed.)