Faith Matters: Surviving Heart Disease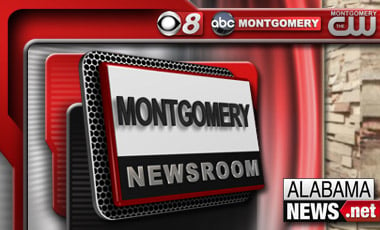 This month, we've introduced you to heart disease survivors all across our area. Many of them say having faith has made a big difference in their recoveries. That's turned one Montgomery couple into active volunteers for heart awareness.
Bennie Liggins remembers the day two and a half years ago that changed his life.
"My heart stopped completely, and I coded twice. I actually died twice," he said.
His wife Gloria Liggins started to pray.
"I panicked. Because I was in the room and he kept saying I can't breathe, I can't breathe, I can't breathe."
Bennie Liggins spent weeks in the hospital.
"Then i went into a coma for seventeen days, lost almost all my brain activity. They were really ready to give up on me totally and put me in a nursing home, but the Lord woke me up," he said.
Bennie Liggins is a pastor of Unity United Church of Christ. He says he is alive today because of faith. Now he and his wife are working with their church to teach others about heart disease as volunteers with the American Heart Association.
"I sent a lot of packets to the faith-based churches, because I need for their women to know yes, we believe in God, and we know that God will take care of us, but God requires that we do certain things," she said.
That includes frequent exercise, regular checkups, and learning about your medical history. This month, CBS 8 and ABC Montgomery are highlighting ways you can do that, with events like the Red Dress Run.
Bennie Liggins says teaching others and inspiring through faith keeps him moving forward.
"It was always a sense of peace, a sense of serenity that I cannot explain to anybody. I always had assurance through prayer, through faith, that everything would be okay and it has become okay. We're moving in the right direction," he said.
Bennie Liggins says his doctors are very happy with his progress. He says at the hospital , they told him he might not ever speak again. Now he's back in the pulpit again every Sunday.