Guns and Valentine's Day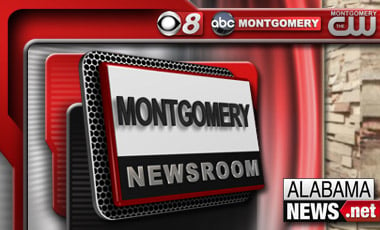 It may not seem to be the most romantic way to spend a day set aside for love.
But to these couples at the Montgomery Indoor Shooting Complex it can be.
"It can be a stress reliever and a romantic thing at the same time. Something y'all can do together. Something that if the spouse makes you mad you can come over here and relieve some of that stress haha," said Marcus Murray.
Marcus decided to make it a date with his fiancee Nicole.
 "I was a little shocked he chose the range," said Nicole Brown.
But we found many other couples were doing the same.
In fact, Alexis Kuppersmith says she received a gun from her husband 2 years ago on Valentine's Day.
"I just kind of looked at him and he said I'm gonna start bobbing and weaving so I needed to learn to shoot," said Kuppersmith.
Now they shoot together.
The shooting complex owners are offering promotions. Today ladies got to shoot free.
Co-owner Lily Ann Gibbs says, "more and more females are coming out to use the range, today especially so."
While not all females are ready to shun the flowers, chocolate and romantic dinners just yet.
They are thinking more about the possibility of getting a gun as a gift.
"I want a cute gun if I'm gonna have one. I want to go girly for sure," said Denise Vickers.
"I think it says I love you and I want you to be safe and protected," said Gibbs.