Malzahn Wants Slowdown Rule Tabled Until Next Year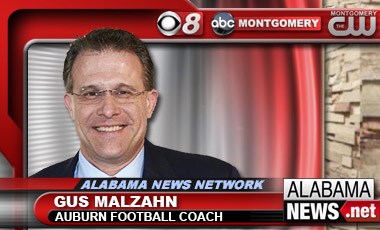 Auburn coach Gus Malzahn says there's "zero documented evidence" that uptempo offenses lead to more injuries.
   
Malzahn said Tuesday that he's talked "numerous times" to Air Force coach Troy Calhoun since a rule proposal was passed last week to slow down those offenses. Calhoun is chairman of the committee that considered the proposal.
   
If passed, the rule would give defenses time to substitute by penalizing offenses for snapping the ball before the 40-second play clock reaches 29 seconds.
   
Malzahn says he urged Calhoun to push the rules change back to next year when both sides can have "a healthy debate." He says he wasn't aware that such a proposal was being discussed.
   
Malzahn says he's been running it since 1997 and has never felt like it was a health issue.
(Copyright 2014 The Associated Press. All rights reserved. This material may not be published, broadcast, rewritten or redistributed.)