Alabama Holds On To Beat Missouri, 80-73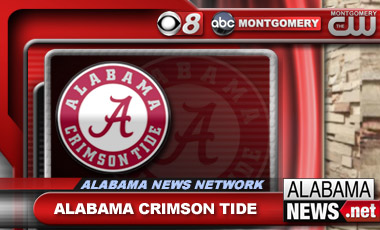 Levi Randolph scored a career-high 33 points, 19 in the first half, and Trevor Releford added 18 points to lead Alabama to an 80-73 victory over Missouri Saturday night.
   
With Alabama (11-16, 5-9 SEC) trailing 16-13 Randolph scored 17 of the next 20 points to trigger a 20-7 Alabama run as the Crimson Tide took a 33-23 lead at the 6:06 mark. Missouri (19-8, 7-7) responded with a 10-3 run and cut the lead to 36-33 on a three-pointer by Ross with 2:46 left. The Crimson Tide then outscored the Tigers 6-2, the final points coming on a dunk by Randolph, to take a 42-35 lead at the half. Randolph, who hadn't scored until he keyed the rally, had 19 points in the first half and Ross had 13 points.
   
For Missouri Earnest Ross scored 25 points, Jabari Brown 23 points and Jordan Clarkson 14 points.
(Copyright 2014 The Associated Press. All rights reserved. This material may not be published, broadcast, rewritten or redistributed.)