Vandy Rallies For 67-59 Win Over Auburn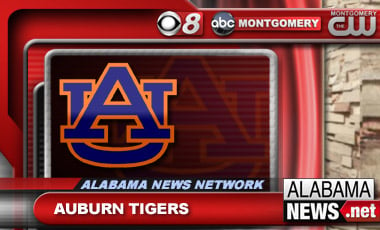 Dai-Jon Parker scored a career-high 21 points and Vanderbilt rallied from a 16-point deficit to beat Auburn 67-59 on Saturday.
   
The Commodores (15-11, 7-7 SEC) made 10 of 18 3-pointers in the second half after hitting just one before halftime.
   
The Tigers (12-13, 4-10) have lost four of five games and had a late scoring drought of 4 minutes, 28 seconds.
   
Parker led Vandy's 3-point barrage with three in a row during an 18-4 run early in the second half. He was 5 of 9 from 3-point range.
   
Damian Jones scored 14 points and Luke Kornet added 10.
   
KT Harrell and Chris Denson both scored 13 points for Auburn. But that was 14 shy of the combined average for the nation's No. 2 scoring duo.
   
Vanderbilt, which had lost three of four games, trailed 29-13 with less than seven minutes remaining in the first half.
(Copyright 2014 The Associated Press. All rights reserved. This material may not be published, broadcast, rewritten or redistributed.)