Waters Leads Alabama State Past Alcorn State 92-86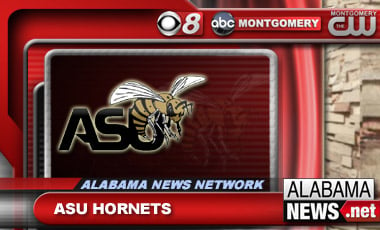 Jamel Waters scored a career-high 28 points and dished out five assists as Alabama State held on to defeat Alcorn State 92-86 on Saturday.
   
Alabama State had a 14-point lead, 49-35 at halftime before Alcorn State climbed back, getting within 88-84 with 12 seconds to play.
   
Waters made 9 of 15 shots from the field, including three 3-pointers, and was 7 of 7 from the line. DeMarcus Robinson scored 17 points and Maurice Strong added 12 for Alabama State (15-9, 9-4 Southwestern Athletic Conference), which bounced back after having lost back-to-back conference games for the first time this season.
   
LeAntwan Luckett scored a season-high 31 points on 12-of-24 shooting to lead Alcorn State (10-16, 7-7).  Marquis Vance and Octavius Brown each scored 23 points for the Braves, who have lost four of their last six games.
(Copyright 2014 The Associated Press. All rights reserved. This material may not be published, broadcast, rewritten or redistributed.)