Troy's 2014 Football Schedule Announced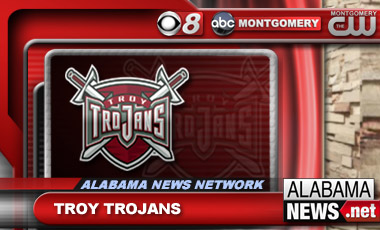 (Courtesy: Troy Media Relations)
Troy will play host to six home games in 2014 including visits from Duke and defending Sun Belt champion UL Lafayette, as the Sun Belt Conference office released the league-wide schedule Saturday morning. 
In addition to non-conference home games against Duke (Sept. 6) and Abilene Christian (Sept. 13), Troy will play host to Sun Belt Conference foes New Mexico State (Oct. 11), Appalachian State (Oct. 18), Georgia State (Nov. 8) and UL Lafayette (Nov. 29). 
Troy's Sun Belt road schedule features visits to ULM (Sept. 27), South Alabama (Oct. 25), Georgia Southern (Nov. 1) and Idaho (Nov. 15). The Trojans will make non-conference road trips to UAB (Aug. 30) and Georgia (Sept. 20).
This marks the second time in the past three years that Veterans Memorial Stadium has hosted six home games. Troy played host to Mississippi State and Navy in addition to four Sun Belt teams in 2012.
The schedule is still not completely set as games could be shifted as ESPN announces its mid-week selections in the coming weeks.
2014 Troy Football Schedule
Aug. 30     at UAB
Sept. 6      Duke
Sept. 13    Abilene Christian
Sept. 20    at Georgia
Sept. 27    at ULM
Oct. 11      New Mexico State
Oct. 18      Appalachian State
Oct. 25      at South Alabama
Nov. 1        at Georgia Southern
Nov. 8        Georgia State
Nov. 15       at Idaho
Nov. 29       UL Lafayette