Auburn's Dee Ford Gets His Day Before NFL Scouts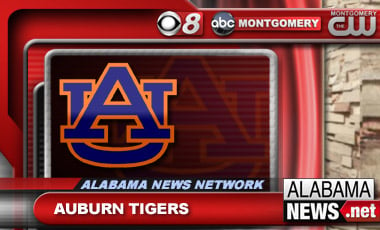 Dee Ford finally got to bench press and run for NFL scouts.
   
The Auburn defensive end and potential first-round pick ran the 40 in 4.53 seconds on Tuesday at the Tigers' pro day. Ford also bench-pressed 225 pounds 29 times.
   
Both numbers would have placed him among the top defensive line performers at the NFL combine. He wasn't medically cleared to participate in Indianapolis because of a back surgery in 2011 but says there's no issue with his health.
   
Ford also worked on unfamiliar drills in case he's moved to linebacker.
   
Left tackle Greg Robinson and tailback Tre Mason let their combine numbers stand but did perform positional drills. Robinson is projected as a potential top-five pick and Mason figures to be one of the first running backs drafted.
(Copyright 2014 The Associated Press. All rights reserved. This material may not be published, broadcast, rewritten or redistributed.)