Dog Attack Victim Speaks Out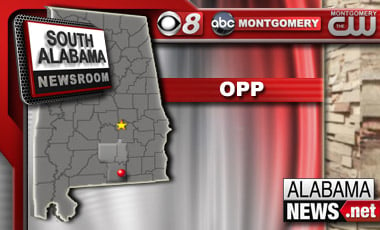 Ceara Schofield says she never imagined that the three American Bulldogs she had known for more than four years would turn on her, and she says it is a miracle that she is alive. 
Over 45 wounds cover 18 year old Ceara Schofield's body, and she says it is not the first time these dogs have been aggressive towards her, "I've been around them dogs for four years. I mean they've bit me twice, but it was just like bite and let go. I never thought that they would do this."
She says this time they turned on her; a female American Bulldog attacked first, and then two males joined in. She says she believes they were trying to kill her, "Well, they bit me twice and then I went numb, so I couldn't really feel anything besides it felt like they was trying to play tug of war with me. So it felt like they was snatching me back and forth."
Schofield's mother, Anita Adkison, says doctors tell her it was the worst dog attack they had ever seen. That the bites looked more like something that would happen in a shark attack, "The doctors told us that the only thing that has kept her, that he could say, is the reason that Ceara is here with us, is because of God, he said. It was the horriblest thing I had ever walked into when I got to the emergency room in Opp."
Schofield does not yet know what kind of treatments she will need on her arms.